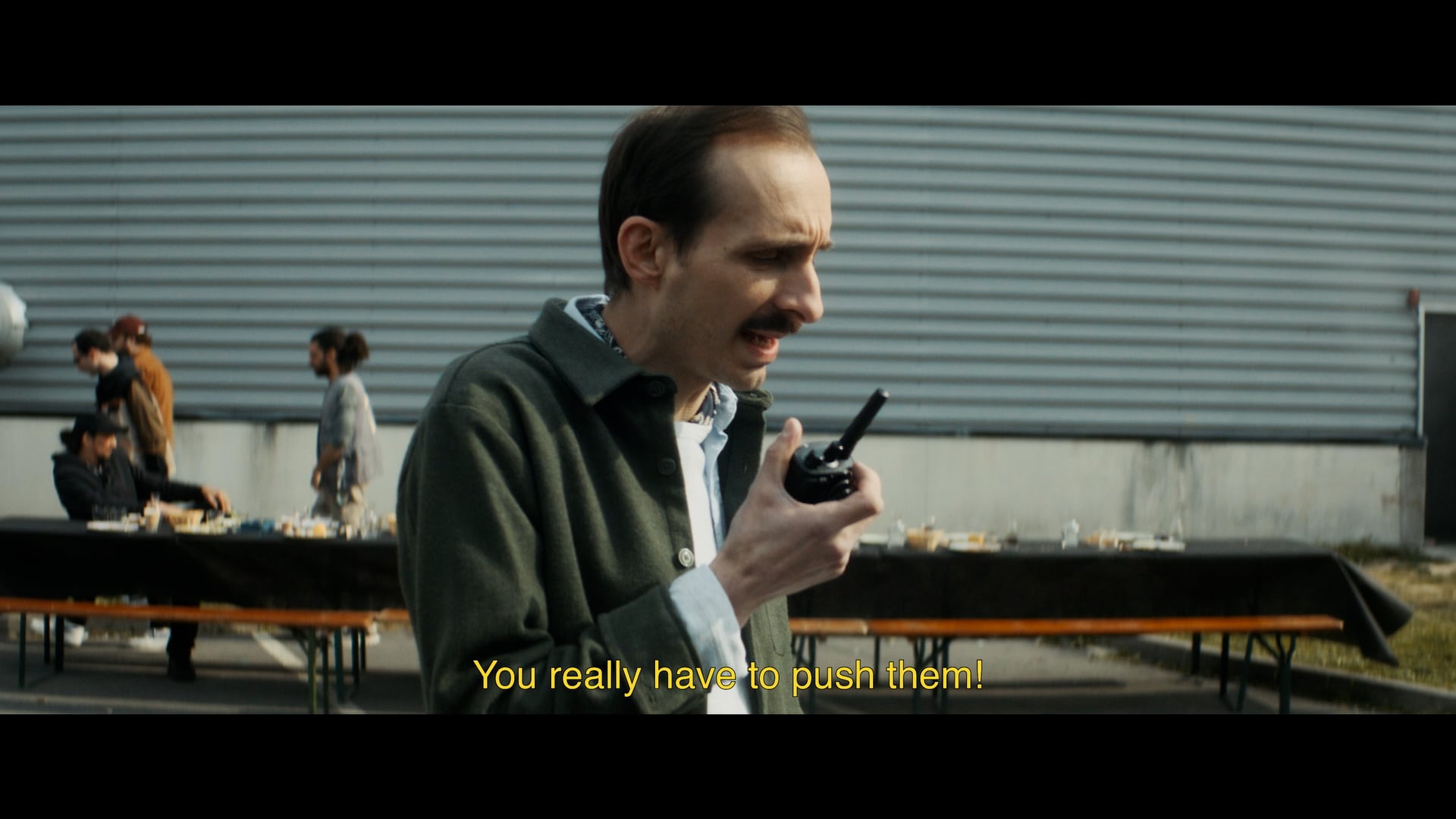 « A megalomaniac and all-powerful director. Comedians picked up in the lowlands. A team overwhelmed by events. Sure… But they have in their hands the greatest fiction of all times! »
Following the 25th Annual YDA in Cannes, we are proud to present this new film, made using the simple tagline « Born To Create Drama » .
The film, directed and co-written by Frank Ychou and produced by Cédric Barus and Pierre Cazenave, was chosen to open the YDA screening on Thursday 23rd June 2022.
Director Frank Ychou says of the inspiration behind the film, « I started from the principle that if humans was born to create drama, the creation of humans was therefore the origin of drama. »
He goes onto explain that he wanted to « make a metaphor of artistic creation through the spectrum of The Original Creation. This new film is a love letter for our job and for those who allow films to exist. »
This « Born To Create Drama » film was produced by Paris-based SOLDATS.
See a full list of credits below:
Produced by: Cédric Barus et Pierre Cazenave
Written by: Jérôme Torre et Frank Ychou
Casting Director: Lisa Lhoste
Director of Production: Aude Mazas
Director's Assistant: Mickaël Cohen
Director of Photography: Élodie Tahtane
Head of Set Design: Alexis Segura
Head of Costume Design: Benoit Tardif
Sound: Alix Clément, Géraud Bec, Zaki Allal
Editing: Nathan Delannoy, Antoine Vareille
Music: Mickaël Tordjman, Maxime Desprez
Head of Hair and Makeup: Camille Roche
Art Director: Jonathan Baudet-Botella
Second Assistant Director: Laëtitia Ferry
Third Assistant Director: Mathilde Beltran
Scriptwriter: Célia Cochinaire
Storyboarder: Christelle Halal
First Camera Assistant: Arthur Chassaing
First Test Camera Assistant: Julie Angelo
Second Camera Assistant: Jad Roux
Third Camera Assistant: Telma Perruchon
Steadycam Operator: Valentin Clarke
Digital Imaging Technician: Nicolas Diaz
Soundman: Aurélien Bianco
Boom Operator: Vincent Rochette
Post-Synchro Sound: Hugo Escuriol / BENZENE
Sound Engineer: Zaki Allal / Studio Midi-live
Head Electrician: Quentin Roché
Electricians: Valerian Le Brun, Antoine LeGrand, Camille Bernard
Head Stagehand: Brice Bourdet
Machinist: Mathilde Cotelli
Stage Manager: Stéphane Thomas
Assistant Stage Manager: Aurélien Aubert
First Assistant Set Designer: François Sibiude
Painter: Karim Baghriche
Assistant Set Designers: Inlee Rivrain, Karim Gassama
Set Design Interns: Baptiste Dallet-Rebus, Alexia Merré, Amélie Brule, Léa Radilo
Costume Designer: Romane Roche
Make-up Artist: Zoé Lauque
VFX: Raphael Kourilsky / Bend
Colourist: Nicolas Guibert / Hervebays
Subtitles: Titra Films
Translators: Camille Semprez, Charlotte Matheson
With
Nicolas Lumeras
Anne Girouard
Thomas Solivares
Bérangère McNeese
Damien Jouillerot
Phillipine Stindel
Scotty Bernard
Boris Begard
Emmanuelle Bougerol
Vadim Svoboda
Jonathan Baudet-Botella
Extras
Lucile Delzenne – Delphine Lapous – Lisa Losthe – Melisa Lajqi – Oumeya El Ouadie – Nathan Mauvois – Jérôme Torre – Romane Roche – Mélody Desbrueres – Pierre Fressard – Zakari Baileche – Léonie Gobion – Justine Morin
SOLDATS
Pierre Cazenave and Grégoire Giral
Production Manager: Quentin Henneguelle
Accounting: Fatima Bousseta
Production Coordinator: Camille Bigot
Production Assistant: Harry Poletis