We're delighted to have Martin Werner, Film Director & Founder of Bacon, on the YDA Jury as this year's President.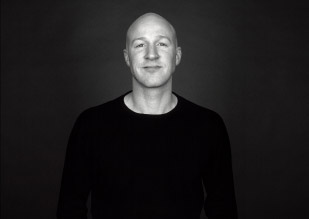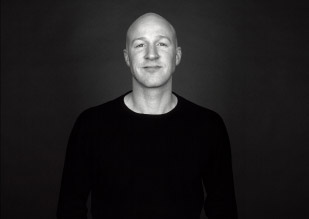 Martin started his career as 1st AD for various commercial directors in Denmark. His fascination with directing was obvious, & He started directing commercials in 1994, soon to become one of the most used & loved directors in Europe.
After establishing his own Director's Company BACON (with fellow director Kasper Wedendahl) in 2001, they both became extremely busy, not only in Europe, but also worldwide. Bacon as a company has been awarded film Production Company of year at the true awards 2008, 2009, 2010 and again in 2011.
In may 2010, he directed his first fiction film "Bosporus" founded by The Danish Institute shot on location in Istanbul Turkey, and in 2011 he did "Øresund", another Danish short film. "Bosporus" was nominated best short film at the Danish film academy Robert Awards 2012. "Øresund" won Best Film at the "Open Air"-film festival in Riga.
For his Jack & Jones commercial, starring Christopher Walken, Martin won several prices: 2 Grand Prix Eurobest 2013, 1 Grand Prix New York Festivals 2014, 2 Silver and 3 Bronze at Cannes Lions Festival 2014, and at the True Awards 2014 – Best Direction, Best Film Campaign, Best Film – TV & Cinema and Best Film.
Martin was also rewarded for his book trailer "you and me at Dawn", for which he won Best Direction and Best Online FilM at this year's True awards. Bacon won Epica D'Or, Black Pencil, D&AD– Most Awarded Production company 2014, Best Prod.Co of the Year at the True Awards, and Eurobest Golden Palm – Europe´s no 1 production company 2013.
In 2014, Martin was also nominated in the category "Best Director of the Year" at Shots Award 2014, and he received several first award prizes at Berlin Fashion Film Festival 2014 plus he won a Gold Lion at Cannes Lions Festival 2015 for his Magnum-ad "Be True To Your Pleasure".
Martin's strong energy shines through in all his commercials – sometimes as an intelligent or sensitive energy and sometimes as an unstoppable power. Martin can be hard to label, because he masters a wide range of genres with the same enthusiasm and professionalism, but in all of his commercials it is the quality, sensitivity and energy that stands out.