Podcast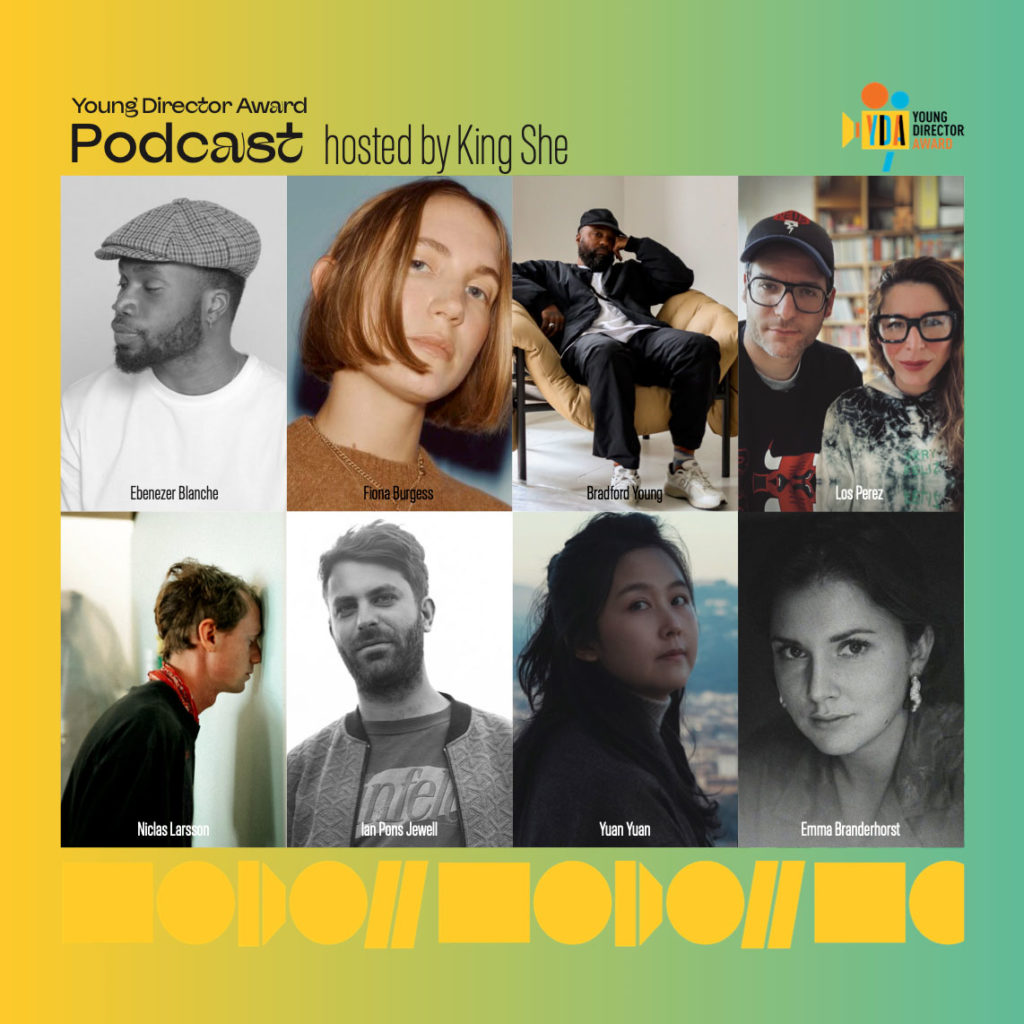 The Young Director Award Podcast launches in collaboration with King She. 
After months of preparation, the Young Director Award team is delighted to share the fruits of their labour to the world – the Young Director Award Podcast.
Hosted by directing duo Radha Ganti and Robert Lopuski of King She, the podcast's ultimate aim is to gather together the YDA diaspora in a shared communal space. The podcast will also enable the Young Director Award to take on a new dimension, escaping the patterns of awards seasons to exist all year round.
The podcast offers the listener a chance to eavesdrop on intimate conversations between rising and established directors. From sharing their takes on filmmaking craft, navigating the business of making short form content, and overcoming the hurdles that developing new talent face, nothing is off-limits.
The life of a young filmmaker is often more solitary than imagined. It is our most sincere hope that this podcast will offer our listeners solace, joy and inspiration as they forge their own creative path.
Subscribe and get listening on Spotify / Apple Podcast
This project is a true labour of love, made possible with the great help of our sponsors: Somesuch, Supreme Music, Cabin Editing Company, UN.Studios, Bonaparte TV and Cartel Editorial

Stay tuned for more information and get listening!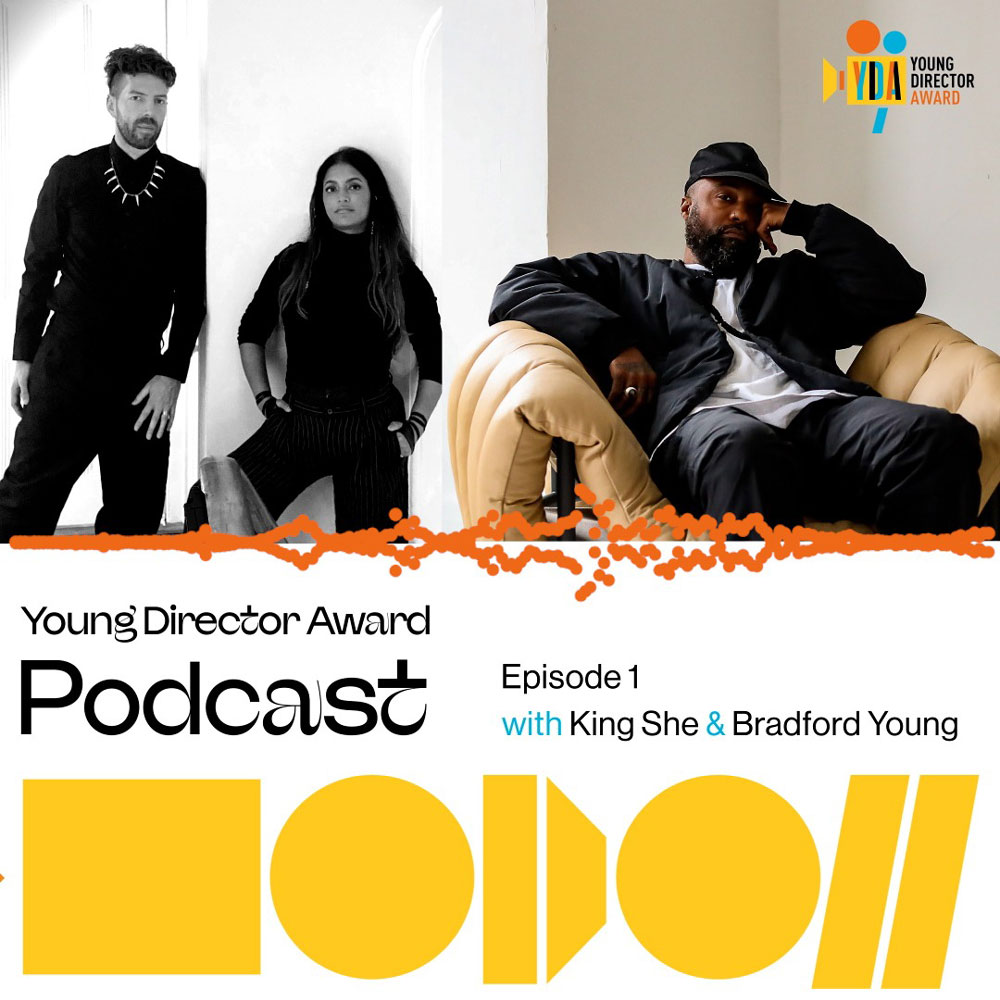 The first episode, featuring cinematographer and director Bradford Young, is AVAILABLE NOW on Spotify and Apple Podcast!

Bradford Young (Pariah, Selma, Solo) is an Oscar award nominated cinematographer and an extraordinary new presence in the space of commercial directing. Joined in conversation with King She in this very first episode he discusses the necessity of creative community, the cosmological ingredients of great filmmaking, and the unexpected potential for creative freedom found in commercial advertising. Bradford also speaks on the power of strong visual language paired with artistic rigor. He shares his vision for genuine creative trust and freedom in his working relationships and offers advice on building one's own bridge to directing from other crew positions.
Listen to episode 1 on Spotify or Apple Podcasts now.