Svend Colding picked up a Gold Screen in the Film School category for It's So Charming this year. Here, he talks about his desire to direct, figuring out his story and wanting to 'smash the patriarchy'.
How did you get into directing?
Always the hardest question. I'm not really sure. I've always loved film but never really saw it as an option when I was growing up. I'm not from the capital (Copenhagen) and I didn't know anyone in the industry, so I didn't have any shortcuts to get the work. But I was pretty sure that it would be something that I would love. I've always loved to create stories so that might be why. So, I went to New York and took a one-year class at New York Film Academy. After a week, I knew that I was going to direct.
What was the inspiration behind It's So Charming?
We wanted to tell a story about standing up for yourself and your loved ones. I was working with script writers Pernille Hyllegaard and Christian Edvard Halberg, and we had quite a hard time figuring out what kind of story it should be. Especially because we were focusing more on genre than content. Our producer, Miki Schack, told us to open up to a more comedic kind of story, which helped us a lot, even though nobody finds the movie funny!
We tried to make the story relatable, focusing on the classic patriarchal father versus the new member of the family. Also, we focused on situations where nobody is speaking up for others. All of us have been in situations similar to the ones we're describing in the scenes. I wanted to smash the patriarchy, but am not sure if we succeeded, but you must say that Silvia (Fanny Bernth) has a pretty decent right hook.
How long was the shoot and what was the most challenging aspect of the project?
We were shooting for five days. First of all, because of Covid19, our shoot got postponed a couple of times. We needed a lot of extras for the party scenes, which was quite difficult to gather during a worldwide pandemic. We also had night shoots that challenged the rest of our schedule. Also, we had rain and all the usual stuff. But the cast and crew were simply amazing and showed good spirits all the way through. So, I really can't complain at all!
What have you learnt during the process of making the film?
I have learnt a whole lot. This was the first time I directed something with that many people involved. It's much harder to focus on what's important in the scenes and if you had everything covered, but it also keeps you on your toes. Besides that, I always learn a lot from working with great, experienced actors which really was the case in this film. I'm really grateful for that.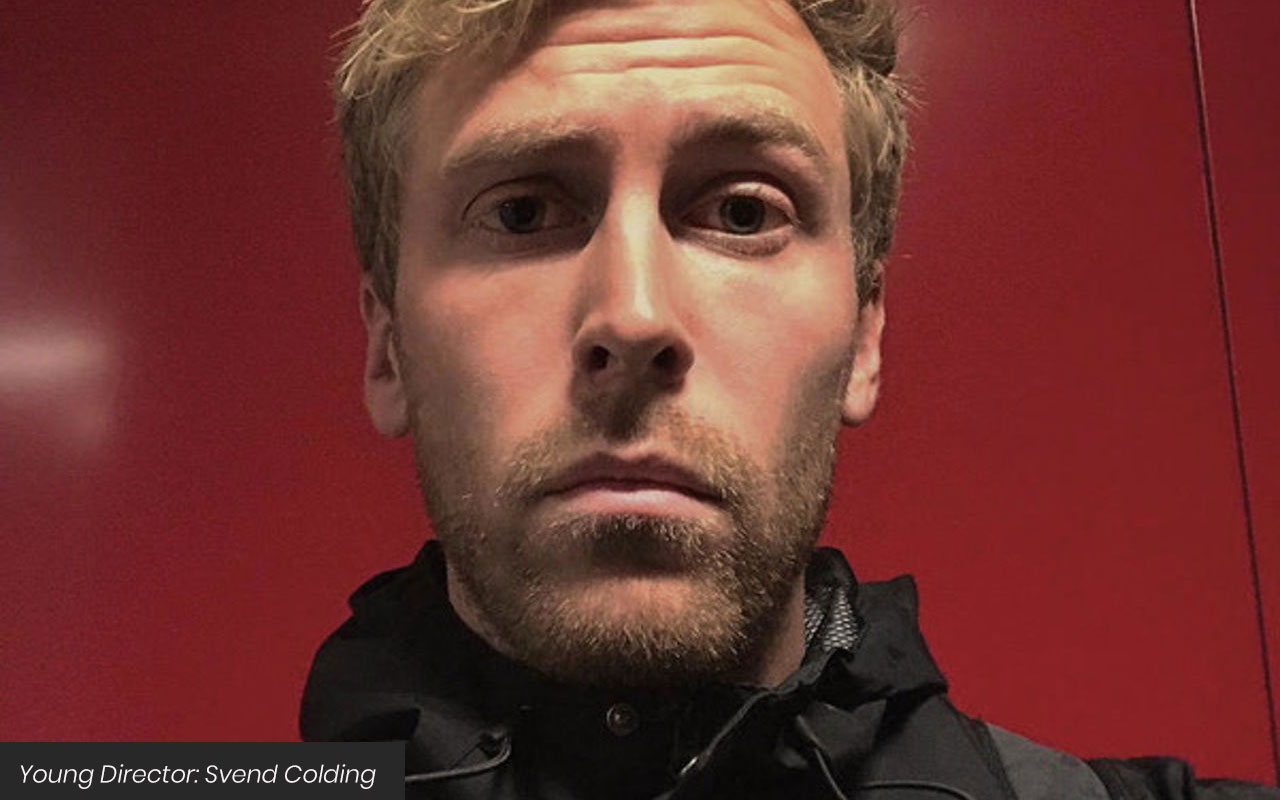 What does it mean to you to win a YDA and what can we expect to see from you in future?
It was really a surprise just to be shortlisted! I was very honoured and touched by the words of the jury. I don't make movies to win awards but I certainly enjoy getting recognition for our work. I definitely hope to be featured at YDA again, maybe with something other than a short.
Do you plan to work in advertising?
I've never worked in advertising, but I'm pretty open to it. It would be fun to try a new format and another way of telling stories.
Interview by Joel Meadows shots