Director Eugen Merher won two silvers and a gold at this year's YDA for his compelling film The Boy Who Couldn't Feel Pain. Here he shares his created inspiration, from computer games to Wim Wenders, and reveals his fascination with capturing a particularly American brand of desolation.
What made you want to become a director?
I always loved the feeling of being in another world. As a kid I loved computer games (I still do). It's what led me to make 'action' movies with a childhood friend of mine from Moldova, just the two of us and a camera.
Then, one night, this friend showed me Léon. That movie truly blew my mind. The moment when Jean Reno says, "This is for Mathilda" and hands the grenade ring to Gary Oldman, I burst into tears. I'd never seen anything like it.
What was the inspiration behind the The Boy Who Couldn't Feel Pain and how was the story developed?
Ever since I was a teenager I've been fascinated with the desolateness of some remote American towns. I feel it's places like this where the most interesting and absurd things can happen.
Originally I sat down with one of the producers of the short, Philip Chrobot, to brainstorm ideas for our graduation film and we came up with the character of Annie, a 16-year-old who lives in the middle of nowhere and works in a bowling alley.
I will always be grateful to what the award has meant for my career as a filmmaker.
At first, we started to develop this as a branded short for Chupa Chups. But I knew I wanted to make a narrative short film, so I started to write different scenes. I loved the idea of a character who would get into mindless fights and be in a sort of trance-like state where he doesn't feel anything.
At this point I need to mention the German production company Tempomedia who supported us with about half of the film's budget. Without their generous financial support this project wouldn't have come alive.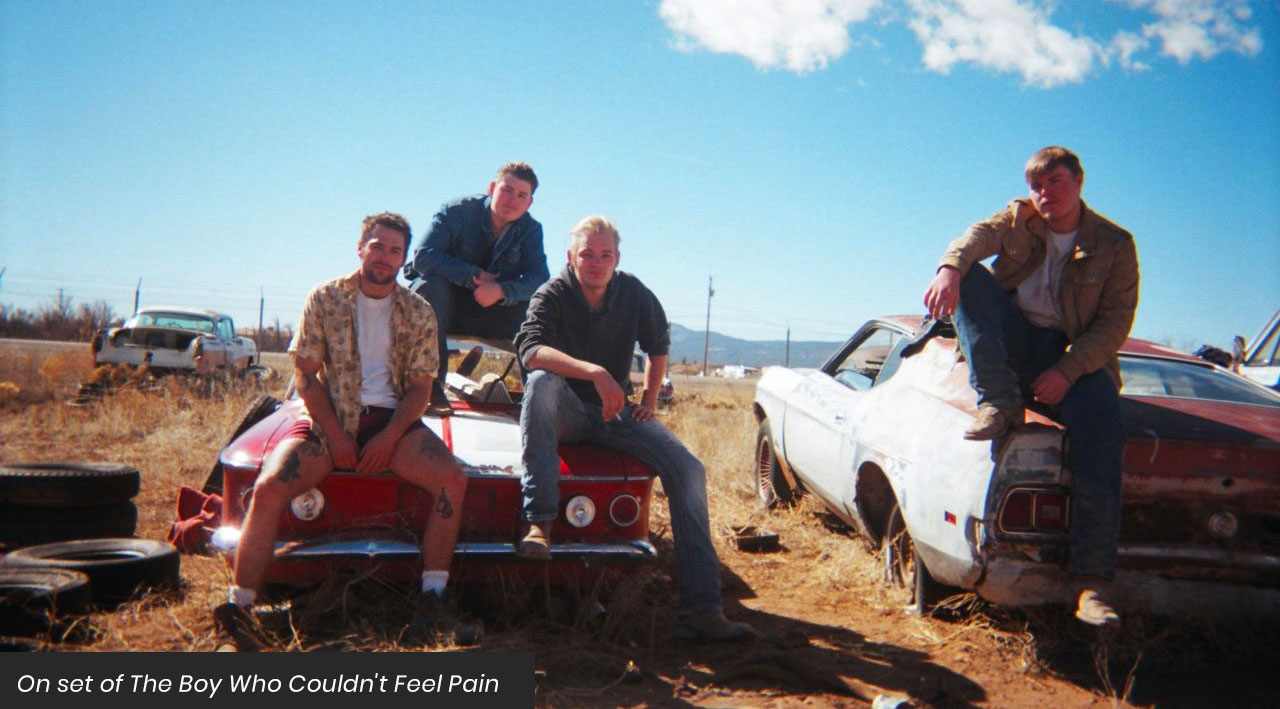 The two leads have a great chemistry and understanding between them, can you tell us about the casting?
We flew in the main cast from Los Angeles (Catfish Jean, Dylan Sprayberry) and New York City (Delilah Napier).
When everyone arrived in the small town of Grants, an hour west of Albuquerque, it felt like a high school field trip. Since we had a total of seven shoot days with about three prep days for rehearsals etc, everyone was bonding with each other.
From the first frames, the dry grass and whistling wind gives a sense of place and intrigue. Can you talk about the film's opening and the New Mexico location?
I wanted the film to open like a small-town folktale, a modern myth that locals could tell passing travellers at the diner. I needed to find a place with vast, empty spaces and vacant stores to be the breeding ground for this kind of slightly supernatural story.
The town itself seemed a bit strange and inaccessible at first, but beautiful in its own way. It's situated along the historic Route 66, at an elevation of almost two kilometres, so the air is pretty thin. Grants is a town you would usually just pass through to get to Albuquerque.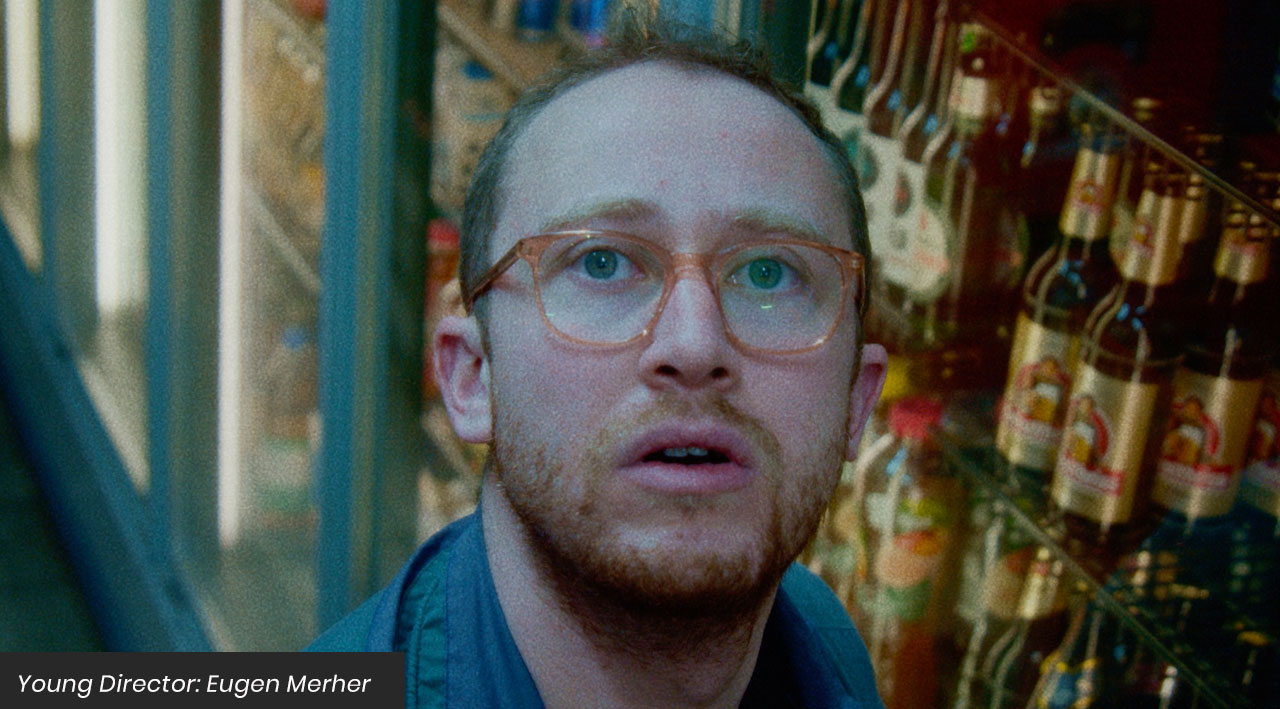 What cinematic influences inspired this film?
I was always a big fan of the the Coen Brothers. Fargo, A Serious Man, Raising Arizona all left huge marks in my heart and mind. And of course, Wim Wenders' Paris, Texas. I love how all these films portray stoic characters who follow their self-imposed mantras and get lost along the way.
Can you tell us about the film's score?
The way my friend and composer Alexander Wolf David from Wolfsrudel Music created the film's score from scratch, without any personal relationship to US folk music, is something I'm still amazed at.
I wanted to have a soundtrack that could work independently from the film. Alexander found Paul Anthony, a Johnny Cash tribute singer. We also used a song by Arvid Nero, a Swedish singer-songwriter whose amazing music I randomly stumbled across while sitting in a cafe.
What challenges did you face making the film?
I love the approach of arriving in a new country and having the date of the return flight act as a hardcore deadline. Our resources were as usual with film school projects, very limited. We couldn't afford a service production or anything like that, instead we got to know the locals, exchanged favours and eventually found a bunch of people who were willing to help us in the welcoming small-town community of Grants.
For almost all of our projects during film school times, we had gone this route of going to another country for our shoots, and it always turned out to be an adventure with lots of new friendships along the way.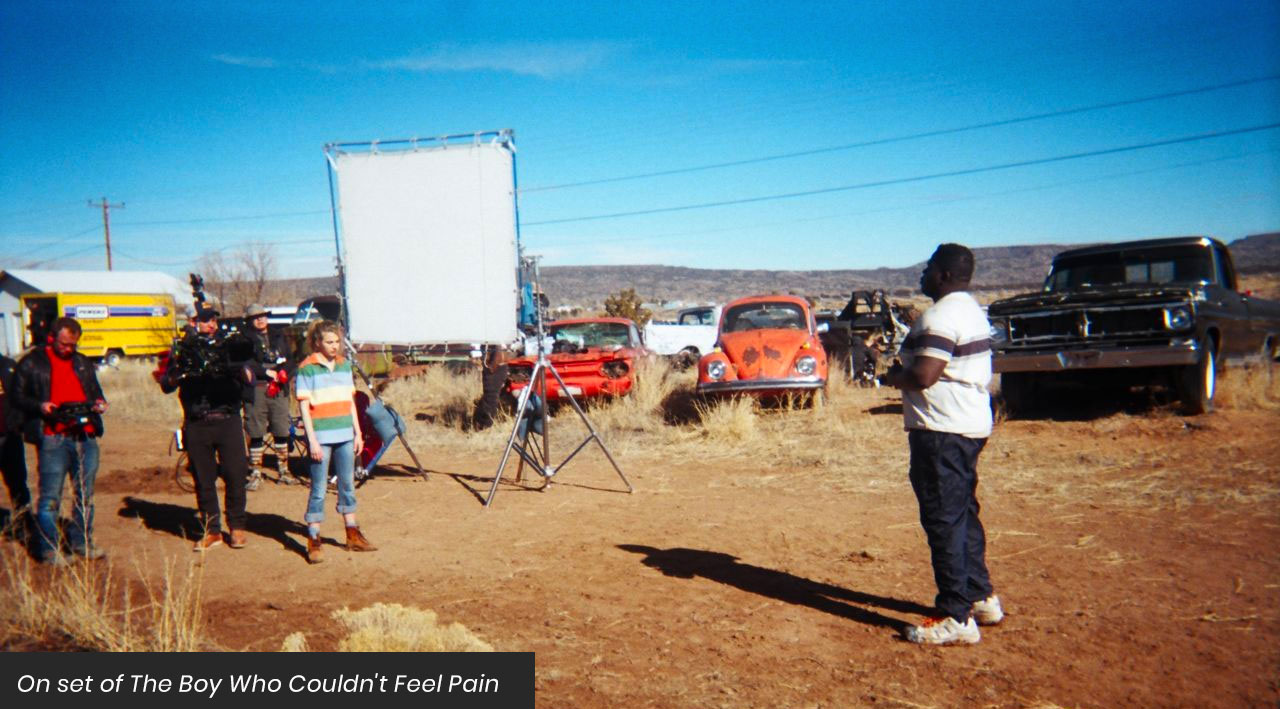 What does it mean to you to win a YDA award?
I've been submitting my work to the YDA for years now, and it has always opened doors for me as a young director.
I'm turning 32 this year so the term 'young' might sooner or later vanish from my bio, but I will always be grateful to what the award has meant for my career as a filmmaker.
What are you working on now?
I'm very happy that The Boy Who Couldn't Feel Pain is currently a finalist in this year's race for the student Oscar and is being accepted by film festivals worldwide. I'm currently working on a potential feature film or a mini-series adaptation of the short.
I wanted the film to open like a small-town folktale, a modern myth that locals could tell passing travellers at the diner.
Beside pitching on commercials, I'm also working on a feature adaptation of a previous short of mine about a black vampire boy, set in London, called Dark Red.
Would you like to work in the advertising industry?
Yes, absolutely. I'm honestly looking to make great films, and advertising gives me a chance to keep creating and honing my craft as a filmmaker.
I'm currently looking for representation both in the UK and the US, so hit me up if you're interested!