Minuscule budget and no time – these are the customary challenges of all directors. However, Italian Enrico Mazzanti won second prize in this year's YDA Test Commercial category with his film The Kiss with absolutely no money and only five hours to get his film shot. We catch up with the new director and raid his reel to show you some of his other pieces… get your hankies out.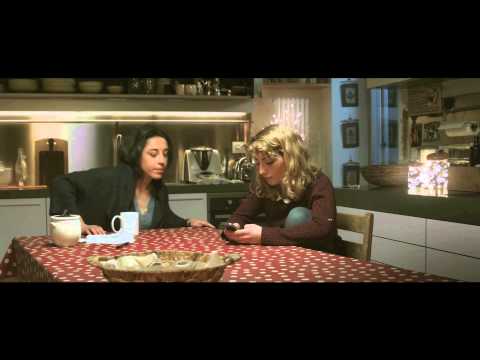 What were the main challenges of making the film?
Everything was a challenge. I came up with the idea two weeks before Mothers Day and with no money I had to put together actresses, DoP, location, etc etc… and we shot all the commercial in five hours. It was a bit tricky. The good side of the story is that I was lucky enough to work with great people. The two actresses (Maria Vittoria Barrella and Maura Pettoruso) truly understood the heart of the project, putting a lot passion into it and the DoP (Luigi Zoner) is such a professional that even without time he managed to give the right mood to the scene, understanding perfectly how to visually tell the story.
What impact do you feel winning at the YDA has had?
Well, this is my first award and when I say the first I really mean it.
I have always been the kid that loses all the competitions and never wins. This kind of halo has chased me for the last couple of years, so I would say that the YDA had a powerful impact on me.
Are you represented?
Akita Film represents me in Italy, they have given me a chance when no one else wanted to. They are so great. I have also a very cool and motherly agent (Mary Spagliardi) who represents me abroad.
A quick potted history of your background that led you to wanting to direct please…
I began as a child watching a lot of movies and creating stories and one day I said to my parents that I wanted to be a director. Since then I never changed my mind.
After high school I worked for the Italian television as first AD and then in 2013 I graduated at the National School of Cinema in Rome (CSC). In 2014 I shot my first commercial and here I am.
What's the best film making lesson you've learnt?
When you think your actor has truly understood the scene, and gives you a really great performance, push more. Because you never know what can happen after a great performance. Maybe an even better, once in a lifetime, performance.
What is the wisest quote about film making?
A pretty good one is, Everything seems really simple on paper until you take a camera out of the box: David Fincher
Your worst nightmare production story was when…
While shooting a short movie at a height of 1500 meters a producer was hit right in the head by a big panel of wood swept away by the strong wind.
There was a big rush to the nearest hospital and after that a wild hailstorm didn't allow us to shoot for half a day. The crew got sick, everyone was with kleenex in one hand and paracetamol in the other and last but not least a group of cows did not leave us alone, kept us from filming several scenes.
What would be your dream directing job?
For now I'll keep going on the path I chose, which is shooting commercials that can touch the viewer. This is what I'm trying to do.
Of course I would like to shoot a movie, I have something in mind.
List five inspirations that have connected with you recently – these can be films, music videos, books, architecture, people, anything you like!
The first names that come to my mind are Jonathan Franzen and Irene Nemirovsky for their novels, Richard Siken with his poetry, Vivian Maier and Mike Brodie for their photos, Andrew Wyeth, Aron Wiesenfeld and Ivan Ajvazovski with their paintings but also the works of Emmanuel Larcenet. What else? Max Richter for his music and Rupert Goold for his movie True Story, great acting there.
Anything else you'd like to share?
Everything is centred around two people who meet.