Director Vincent René-Lortie won a Gold Screen at YDA 2021 for his quietly mesmeric short Sit Still, starring a seven-year-old krump dancer. Here he talks to shots Joel Meadows about the making of the film and his plans for the future.
How did you get into directing?
I got into direction when I was 18, I think. I was studying television and, in the first year, I directed two short films and absolutely loved the experience, whether it was stop-motion, with the first one, or live-action with the second. I always had a deep love for cinema, but I really understood that this was what I wanted to pursue that year. I then changed programmes to Film Production at Concordia University in Montreal. That is where it all came together; working on more films in addition to meeting several incredibly talented friends who are still precious collaborators today.
What was the inspiration behind Sit Still?
This project was first introduced to me by Jacob Jonas, who runs a dance company in LA. He was doing a series of 15 short dance films around the world. The concept was that a director and a dancer from the same city would team up to create a film, but the choreographer would come from elsewhere in the world. Everything was going to be done on Zoom, except the filming.
Jacob introduced me to Adeline, a seven-year-old krump dancer, and choreographer Russel 'Gutta' Ferguson. From there, I wanted to explore the concept of self-expression at a very young age. Young people see the world differently to adults. Adults often believe they are more evolved, more intelligent, and sometimes dismiss feelings and ideas that children are trying to communicate to them. That's why I came up with the idea that, except for the dance, everything in that film would look, sound and feel as still as possible. By accomplishing this, all of our attention would then be put on Adeline's performance. No matter how old or tall she is, it forces the viewer to really listen to what she has to say.
Were there any specific challenges you encountered with you using a younger actor?
I wouldn't call it a challenge. Working with Adeline was a truly wonderful experience from start to finish. Because she was seven, we weren't going to create a long and complex choreography. So, together, we worked on the emotional content. It's funny how emoting for a child is much simpler and straightforward than it is for adults. A lot of our rehearsals were focused around talking about her experiences at school, about bullying, being different and how various situations made her either happy, angry or sad.
Then Russel and I found ways and tools to help her express all those feelings. I knew where and when I needed one specific emotion, so playing songs that strongly embodied each feeling would probably be the approach that she responded to the best. And the rest was a done deal, honestly. She improvised throughout the whole shooting day. Let's not forget that Adeline also wrote, composed and sang the song that you can hear at the beginning of the film! Even the titles are in her own handwriting. She's incredible.
What was the most challenging aspect of the project?
It was, weirdly, one of the easiest films I have ever worked on. Everything went smoothly, from the first conversations with Jacob, to meeting Adeline and her family, to the final edit. The only thing I can think of is that we had to film everything in just a day. We were a very small crew, shooting on film, with only 30 minutes of roll. It was quite intense. The weather also wasn't on our side, it was raining, and it was cold but no one complained and we smiled throughout. It was very important for us to keep positive energy for Adeline. This was easier to achieve since I made this film with many of the university friends I mentioned earlier. We knew how to work together as a team. It felt good.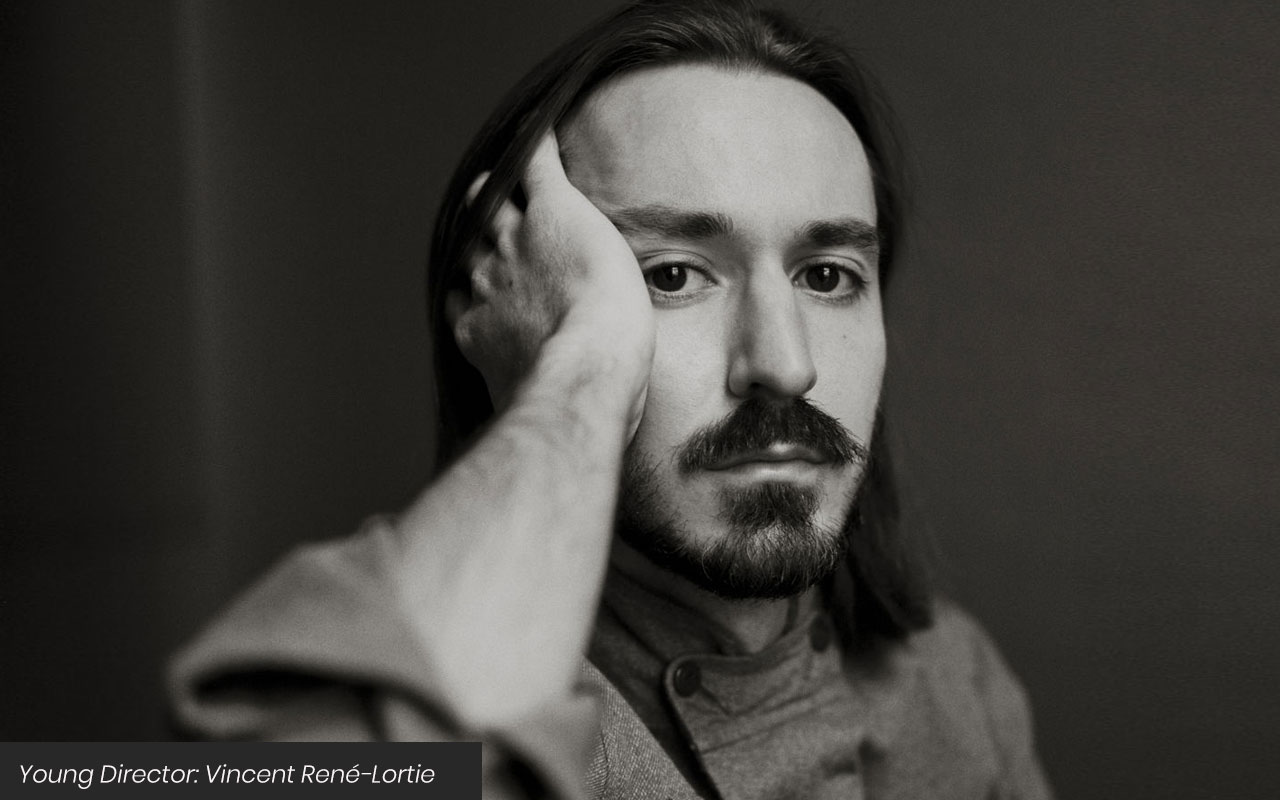 What have you learnt during the process of making Sit Still?
How important the process of rehearsal is. Not only to know what you'll be doing on set, but to get to know the people you'll be working with, to build trust. I just finished shooting a short film, very different from Sit Still, with lots of dialogue, and I spent countless hours rehearsing with my actors beforehand. I believe it really helped with the sincerity of the scenes.
What does it mean to you to win a YDA and what can we expect to see from you in future?
I'm really grateful for it. YDA is an institution that I have admired for years, so it meant a lot! As for my future, I want to keep making films. I'm currently editing one and the next one we're aiming to shoot in early 2022. I also want to keep making music videos for artists I admire, as they're a great playground to try things out and that's really motivating to me.
Do you plan to work in advertising and, if you do, what is it that excites you the most about this?
Yes I am! A few months ago I joined the amazing team at Henry, in France. I also just signed with The Corner Shop for the UK and the US. I'm really looking forward to working with them. I think what excites me the most about it is the idea of  meeting new collaborators, building new friendships but also the desire to push the creative boundaries of corporate projects, surrounding myself with teams of artists that I admire. I believe that there are so many great things to do in advertising, the important thing is to stay true to yourself.
Interview by Joel Meadows shots