More used to spotting talent than being talent spotted, the Young Director Award scooped not one but three top awards at this year's Cannes Lions Advertising Festival.
The call for entries campaign for the 2010 CFP-E/shots Young Director Award picked up a gold Lion in the Direct category, a silver in the film category and yet another silver in the Promo & Activation category at last week's adland celebration in the south of France.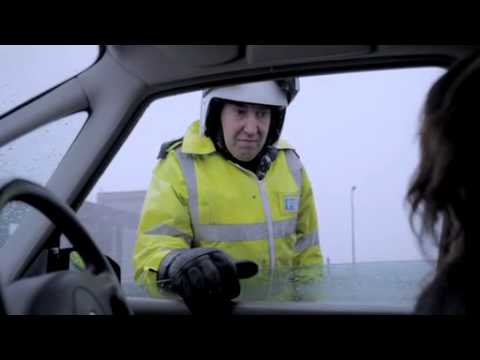 "It's a small surprisingly story that directly gives you a feeling in stomach," says director Rogier Hesp, who reckons the film's element of surprise was the key to its success. " I don't think anybody saw that evil coming behind those cute little eyes."
The creative behind the film was devised by long-time YDA collaborators Mira Olsson and Minna Lavola of TBWAPHS, who came up with the story of a routine stop-and-search that goes horribly, horribly wrong.
Featuring the scariest child acting performance this side of Linda Blair, both Olsson and Hesp also praise the film's talented young actress. "A simple idea well executed was a good base for a strong film, but mostly we owe it to our wonderful star actress who indeed was born to create drama," says Olsson.
Not only did the film pick up three awards was also shortlisted in the Craft and Viral categories – and the team could barely contain their excitement when they found out about the nominations.  "We were laughing and pinching each other," recalls Olsson. "I think I was most happy that it was nominated in five categories, craft and viral included, they are such tough categories that being shortlisted felt like a fourth and fifth win."
For up-and-coming director Hesp the hat trick of awards came as a particular shock. "I was totally flabbergasted! It's the first time I went to Cannes and we were going home with three Lions! Next day I was alone and drinking a beer on the boulevard, afraid that any moment I could wake up and find out that it was just a dream."