Shortlisted for his spec spot for Adidas at this year's YDA show, TJ O'Grady Peyton has just launched a music video that pulls no punches.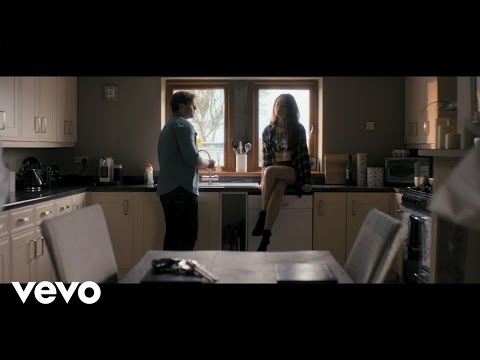 From reeling through your work you seem to have had a consistent collaborative relationship with the German producer and DJ Tensnake culminating in this latest video for the track See Right Through. Please tell us how the partnership came about and are you given a lot of creative freedom or do you work in tandem? For instance, what was the original conversation or brief for 'See Right Through You'?
Over the past few years, I've been directing music videos with an old friend from school, David Magnier. One summer when we were living in London, Tensnake (Marco), had a massive hit which was constantly being played at all the parties around East London. Dave got in touch with his management and told them we would love to do a treatment on any up and coming tracks. They responded, we sent them an idea and they loved it so it all started out from there around three years ago. For 'See Right Through' we all wanted to do something a bit more ambitious which was very exciting. The original brief was very open which gave us the freedom to make something more narrative based and cinematic.
 How did the narrative evolve?
Well, after we came up with the rough concept we started looking for locations to shoot. We chose Leeds, because our producer knew the area well. We purposely wanted to keep everything pretty loose. The landscape where we were shooting was breathtaking so we would change scenes around to suit the area. Our producer, Harvey Ascott, found an amazing abandoned warehouse which we loved, so I felt it worthwhile to set a scene in there. Originally, they were meant to go to an old shabby hotel. Aside from locations, we were working with amazing actors who had great ideas about their characters so we would listen to them and collaborate. There was no script per se, more an outline which we used as a guide. It was a very dynamic process.
Please tell us about the production, what were the main challenges and how did you resolve them?

This piece was far more ambitious in every regard. We really pushed the boat out with our budget and had a great team giving 110%. Time was always an issue, but we edited as we shot and got picture lock the day after the last day of production. For a director, it really was a dream project, working with lovely people who were all very talented and up for working hard to get the job done.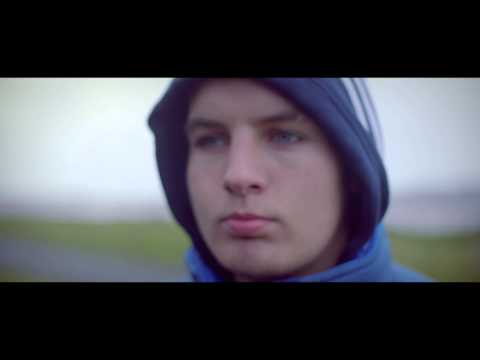 We loved your spec spot for Adidas which was shortlisted for the YDA show this year. It felt very authentic, was it a true story or did you write the narrative and find the cast?
I wrote the story and found the cast, but the narrative emerged after spending time in a rough council estate in Dublin called Darndale. That's also where we shot the film. One of the producers, John Connors, lives there and his younger brother, Packy, agreed to play the lead character. He is a real boxer and he had amazing confidence on screen despite never acting before. It was really important to get in someone who knew how to box. All the other actors were great too, they lived in the area so they felt authentic and helped make the film feel real. It was the first piece I directed on my own since leaving film school and I was really happy with the end result. I'm very grateful for all the support from the cast and crew on this project as it was so low budget.
How long have you been directing? Did you go to film school or did you learn on the job?
I graduated from the London Film School in December 2010 and have been directing ever since. I made a few shorts when I finished university, but I have been really focusing on directing professionally this year.
Are you signed to a production company?
I'm signed in Dublin with Sweet Media, but nowhere else. I'm hoping to get signed abroad in the near future.
What's the five year plan?
I just want to keep on learning and directing as much as I can. Learn from collaborators and other directors. I love music videos and commercials so I plan to continue to make them, hopefully working on bigger and better projects each time. I'm also planning on directing a short film next year before moving on to my first feature. If I am consistently working with talented people, having fun socially with friends and family, getting to travel while making stuff that I'm proud of, I'll be very happy! 
LINKS:
TJ O'Grady Peyton