Director Katariina Aule was awarded a Special Jury Prize in the Short Film category for her short film, Heiki On The Other Side at this year's YDA. She discusses the film produced by Nafta Films the best decisions of her life, trusting the process and future plans for the industry.
How did you get into directing?
Ever since I was a kid, my love for films and storytelling has been one of the only constant interests in my life. Seeing my parents work hard on jobs that were nor emotionally or creatively satisfying to them, I always knew that I would want to choose a profession that I truly loved, so I wouldn't have to struggle like they did.
While choosing a field of study in High School, I decided to go for film. Firstly, because it felt like the natural choice and secondly, because I missed two points on my Biology exam that were mandatory for the veterinary field. I first studied Animation in the Estonian Academy of Arts and after graduating I went to study Film Directing at the Baltic Film and Media School. Best decision of my life, I have never been more sure and happy about anything.
What was the inspiration behind Heiki On The Other Side?
The initial inspiration behind the story came from the screenwriter, but we both have lost someone close to us to death a bit too early.
So when I read the script, I had this instant click, and I knew I had to get a chance to direct it, the story was dark and humorous, almost stupid in a way.
These questions about life and death are always in the back of my mind and this fantasy-filled take on it was very inspiring.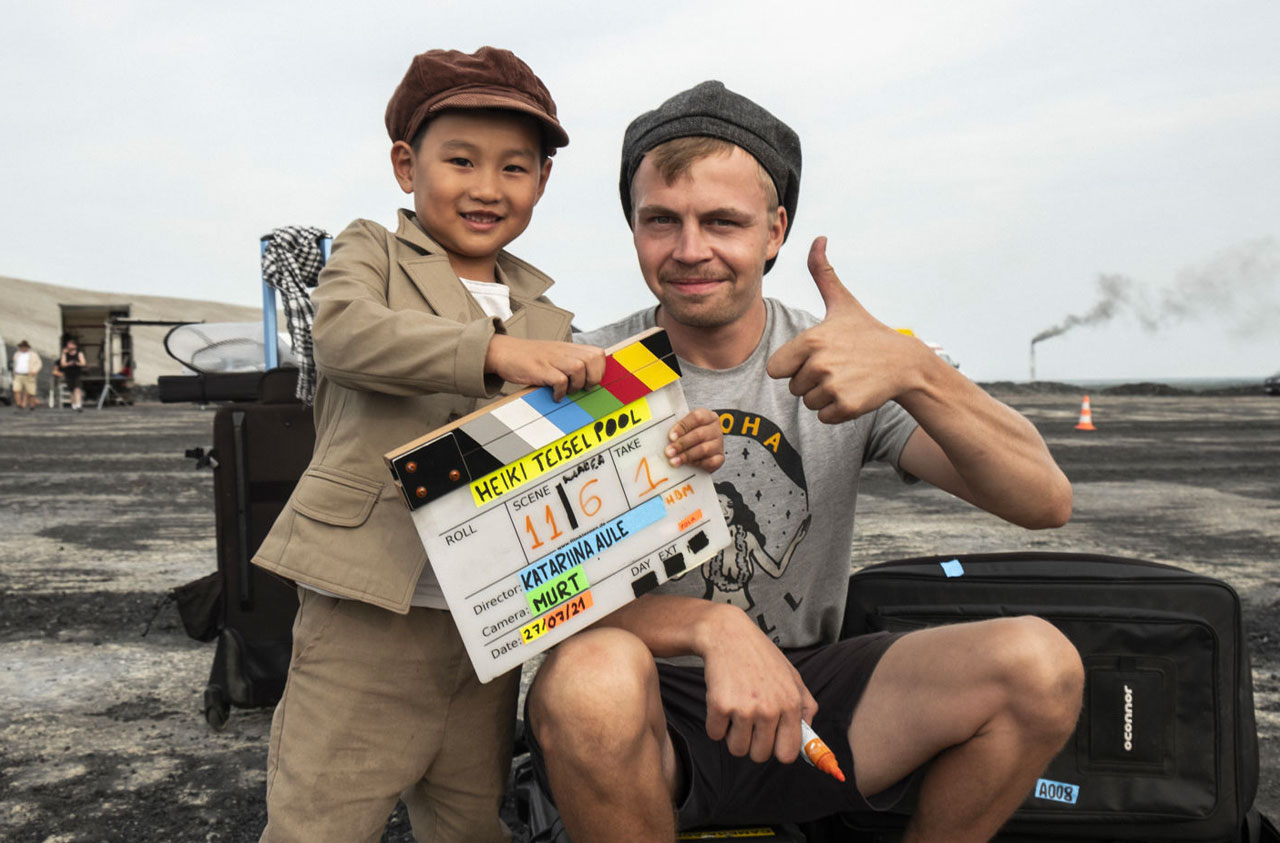 How long was the shoot and what was the most challenging aspect of the project?
The shoot was 4 days long, which actually probably was the most challenging aspect about it. A lot had to be covered during that time.
The days were long and some creative compromises had to be made on the spot, but all in all, everything went well.
What have you learned during the process of making the film?
Let a professional 1AD evaluate the script before you say how many days you think the shoot is going to be.
But mostly, the process taught me to trust myself more. Other than that, I learned the most when working with my genius Film Editor. That's when you notice the mistakes you've made earlier on. Ideally, the tempo of the scenes should be well timed on the spot already, and you shouldn't be afraid to cut parts that seem like they're most probably going to be cut afterwards anyway. That's where the 'trusting yourself more' part comes in.
Of course, there are some people who need to learn to trust others more because as a director you are like a conductor, you can't play all the instruments yourself.
What does it mean to you to win a YDA and what can we expect to see from you in future?
During the process of making this film, my heart was filled with love and gratitude because I was able to do something I love together with people who are hard working, talented and kind-hearted. YDA was a wonderful recognition,  it's still a bit difficult to grasp the reality of it. Who wouldn't love to be recognised for their work? I loved making this film, it's my first baby, and being able to do this while I was still studying in university was a true gift already. YDA was the cherry on top of it all.
I'm currently developing a short film and a full-length feature film idea but both of them are still in diapers, so we'll have to see how it goes. The short is a horror film/dark comedy and the feature will be a psychological horror film. Both are strange and have some disturbing elements to them, so yeah, if everything goes well, you'll see more weird stuff from me in a few years or so.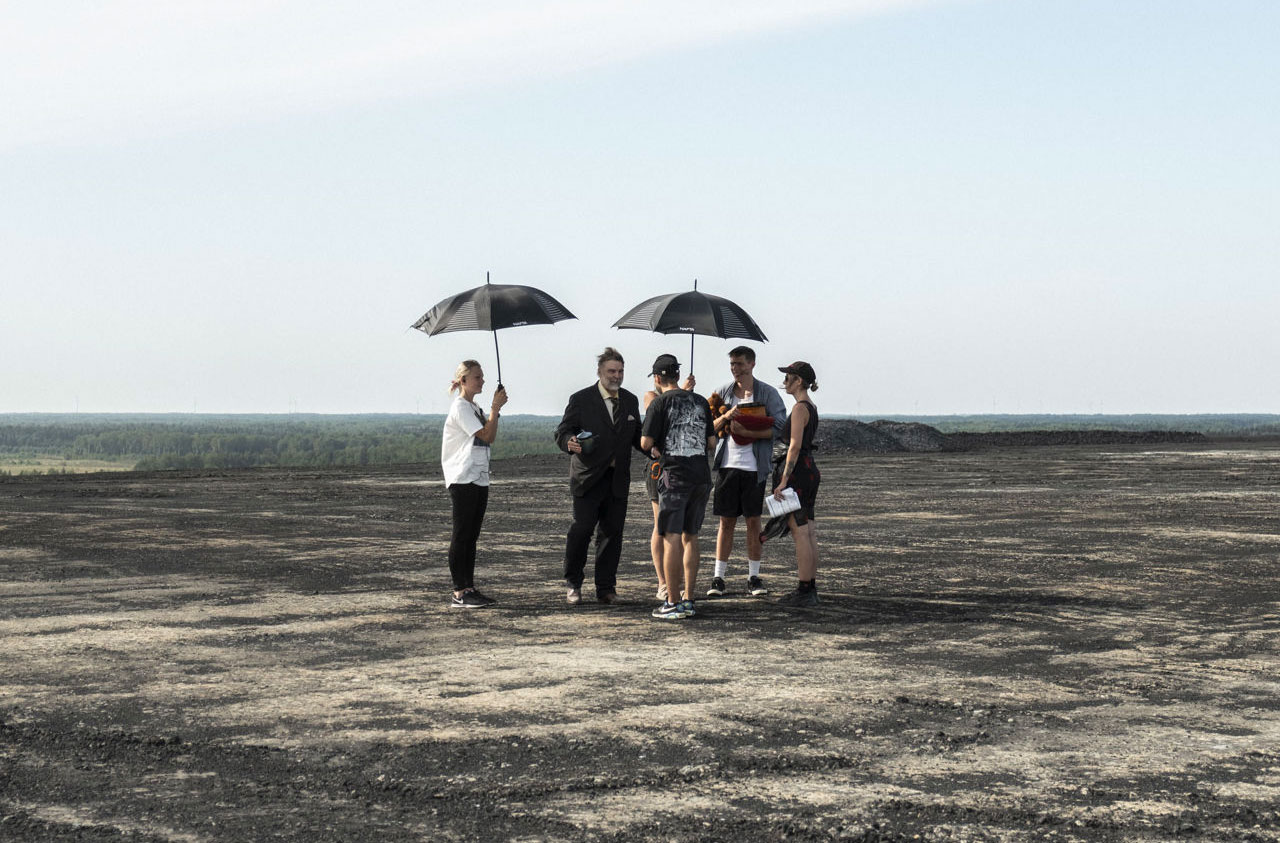 Do you plan to work in the advertising industry and if so, what most excites you about that prospect?
Oh, yeah! That would be the goal at the moment. A filmmaker needs to live off something, right?!
All jokes aside, the advertising (and music video) industry gives you a chance to develop yourself as an artist a lot quicker. It also gives you more freedom to express yourself and experiment visually because so much has to be said in a very short time. Even if you can't do things your way, it's still a chance to keep yourself active as an artist.
Commercials and music videos can be a wonderful work of art, if you are selling something to people, you might as well do it well and make it an experience for those who have to watch it. I'm a firm believer in the artist's responsibility before the society. You can't please everyone but try not to waste people's time.
Interview by Daniel Huntley shots