Director Vincent Rene-Lortie picked up a Gold in the Charity Commercial category with Talk Away The Dark. Here, he chats to Izzy Ashton about the difficult shoot, solving lighting issues, and international casting calls…
Did you always want to direct? What do you get the most satisfaction from when directing?
Directing is something that has been growing inside of me for several years before I knew this is what I wanted to do. But from a very young age, I vividly remember constantly imagining great adventure stories. All the time! When I was walking with music in my ears, going to bed, taking a shower, or travelling with my family, I was picking up a story I had already started a few days earlier and going into the depths of my imagination, without ever knowing too well where this story would take me.
Slowly, through my studies, I understood that the best way for me to work and continue to tell these stories was to make films. It became a dream for me, and luckily I was very fortunate. I met incredible collaborators with whom I formed strong bonds of friendship and who allowed me to be the director that I am today. What they taught me, and what I have understood over the past few years, is that the most important thing when I tell a story is to find something personal in it. This is what motivates me the most in my work as a director.
Where did the idea for Talk Away the Dark come from?
The idea came from a beautiful collaboration between the creatives of the agency and me. I think that several people who worked on this film had a close or distant connection with the subject. Me included. So the team spirit was undeniable and we had one goal in common, which was to tell a story that reaches and touches people struggling with suicidal thoughts, but also the ones close to them.
The original script I received was very similar to the final result that is presented today. But I had the chance to bring my creative touch through the whole process. For example, I wanted to be able to tell the story of this family in a continuous shot, especially with the idea of creating the effect of a clock that never stops.
How did the shoot go? Were there any standout or memorable moments? What was the most challenging aspect of the film's creation?
Honestly, the whole shoot went extremely well, and in my eyes, the whole thing was a standout and memorable moment. I think everyone on the team was here for the right reasons and wanted to tell this story well and without compromise. There was a high level of respect towards the actors too.
But despite everything, I will not lie to you, it was not an easy shoot. We had one day of pre-lighting, and only one day to film everything. We had several components to think about through each shot, including the movement of the cameras, the visual effects, the lighting that changed between each scene, and above all, the acting, which was ultimately the most important. It was very challenging but I am very grateful to have been able to make this film in Montreal, with my friends and a team that I knew well. It made everything easier and smoother for me.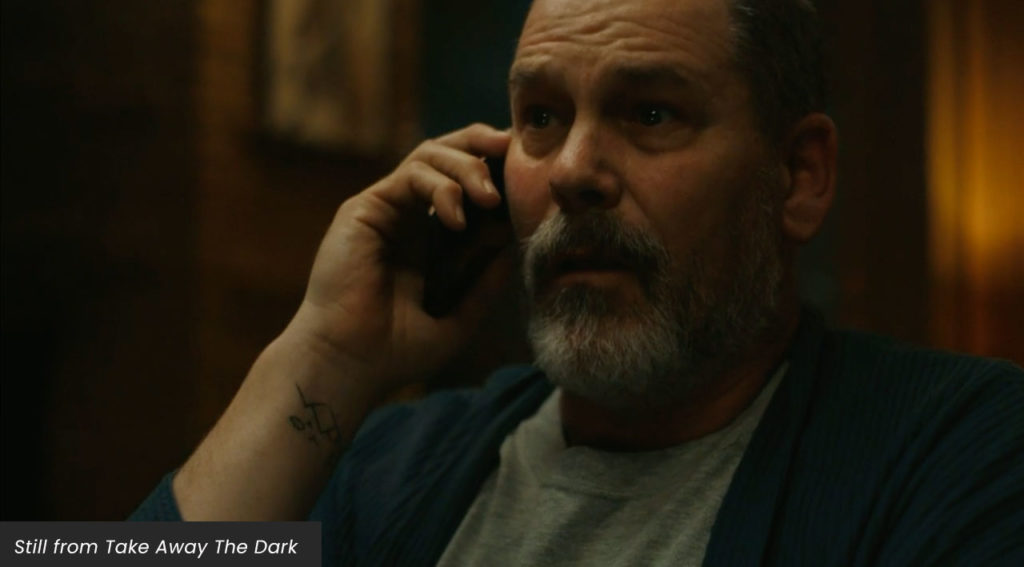 Lighting plays an integral role in the storytelling in this film. How important was it to you that the light conveyed the story's raw emotion?
Yes, that was indeed the heart of the story. We wanted to create a kind of choreography with the actors, the camera, and the lights. It was a great puzzle to solve with the director of photography Olivier Gossot. The idea was that the light gradually closed in on the father, and therefore the dining table. We wanted to feel like the air was slowly leaving the room, as if the space was closing in on him. At the end of the film, there is only one light left, the one above his head, and it represents his daughter. We didn't want that light to go out, but rather the table to push the father into the shadows.
It was difficult to find the right balance between still being able to see the image well, but also having this feeling of darkness. Euphoria was a good reference, especially for its use of strong shadows but also of soft light on the skins of the characters.
How did you go about casting for the roles? With such a sensitive subject at its heart, the relationship between the two lead actors feels vital.
Above all, we were looking for a father who could be anyone's father, but also someone who could tell a story by just looking at his face. And then the most important thing was actually the relationship between the two actors, how they were next to each other. I went to New York for a casting day and tested several duos. Bates and Alaina definitely stood out. They were incredible in front of each other. Bates was able to go very far in his emotions, while Alaina had this strength in her which gave a lot of subtlety in her acting.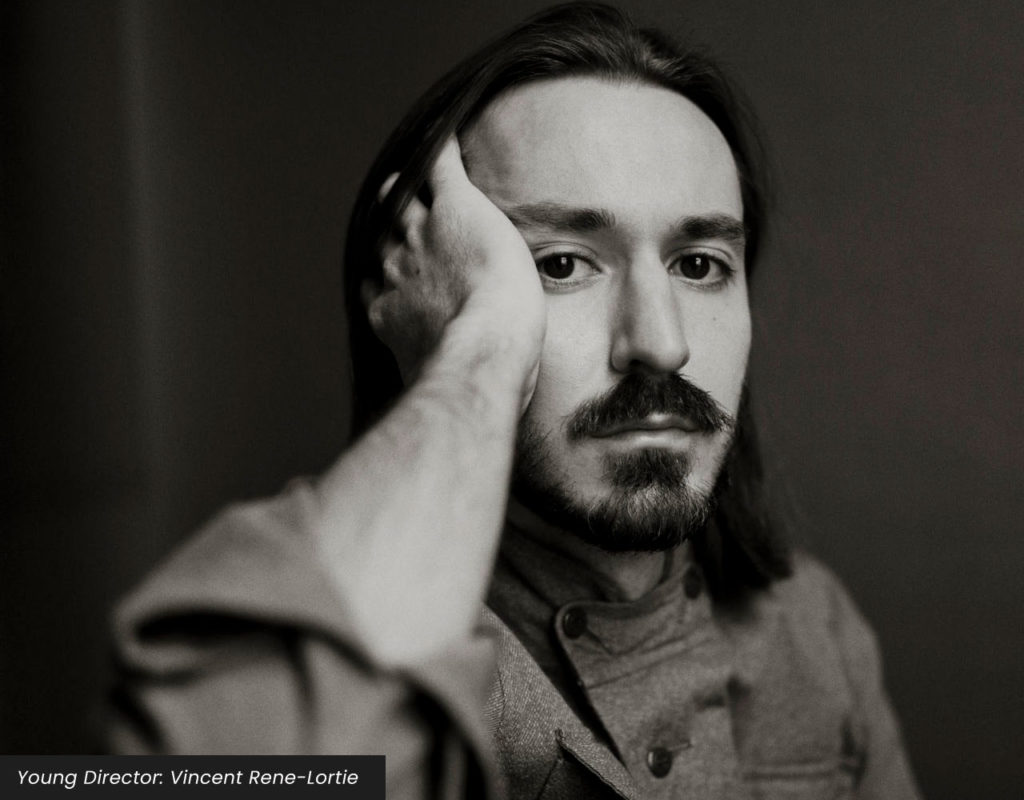 This sensitivity also extends out to the crew. How did you ensure you created a safe space on set?
I really like working on sets that are usually quite calm and quiet, even if everyone has to move and work hard. On this one, it was essential that everyone respect the intimacy and the bubble of the actors. And as I mentioned earlier, the team was on this film for the right reasons and understood that the subject matter was particularly sensitive.
What do you feel you've learned from making this film?
What I always try to bring to my projects is how to tell a story as simply as possible. The stories that are told through real simplicity and sensitivity are often the ones that resonate with me the most. But it's a constant learning process and this project has been a great playground to continue in this direction!
What does it mean to you to win a YDA?
The YDAs are an incredible support offered to young filmmakers starting out in this industry. It's an honour to receive one, especially because it was my first real advertising campaign, so it motivates me enormously to do more.
What're you working on at the moment? And what's coming next?
The main projects that I have been working on for several months are connected to cinema, all in different stages of production. I have my short film Invincible, which is currently being distributed at festivals, and I also have another short which was filmed last November that I've been editing for a few weeks. Above all, there is my first feature film project Ce Qui Nous Sépare (French title) which I will be actively developing in the coming months!
Interview by Izzy Ashton shots