In 2016 South African director Dan Mace picked up two prizes at the Young Director Award. From there, commercial success was followed by YouTube stardom. Here he recounts his early career, the film school that is YouTube and how the YDA helped set him on his way.
You picked up two Silver Screen trophies in the Short Film and Changing the World categories at the YDA in 2016; what do you remember most about that year's ceremony and your success at it?
I remember arriving at Nice airport and boarding a bus filled with creatives I had only read about previously when binge reading old shots magazines. I've always been fascinated by advertising and especially the creatives behind compelling brand narratives and their associated power to effect human behaviour.
Prior to 2016 Cannes I was all about 'human purpose' related advertising highly [and] influenced by Humankind (written by Mark Tutsel and Tom Bernaden of Leo Burnett). Therefore, I remember being overwhelmed by curiosity not fear, as my expectations for winning any award was really low; I was just really excited to be introduced to the global advertising landscape. I guess my real success was weighted towards new relationships over awards.
How hopeful were you that your work might come out of the YDA with some form of recognition?
I have always just obsessed about making great videos and had never won any awards, so it was quite unexpected – my head wasn't and had never been in awards land before. I didn't even know or consider if I'd be in the running, or top tier, so while I think we all hope to be in the spotlight, I was mostly focused on the excitement of having a big boots global crowd watch my videos right there and then.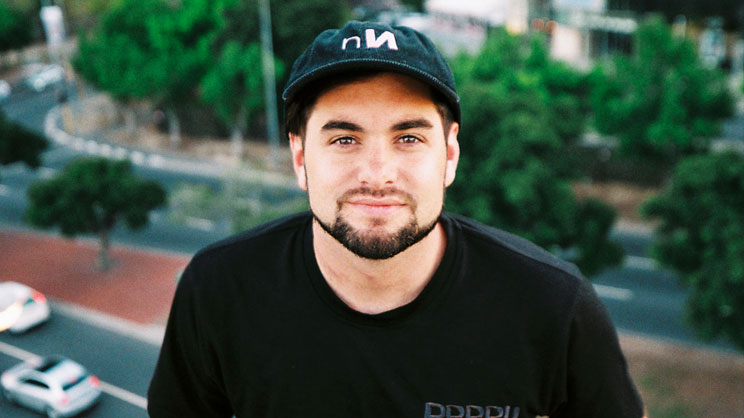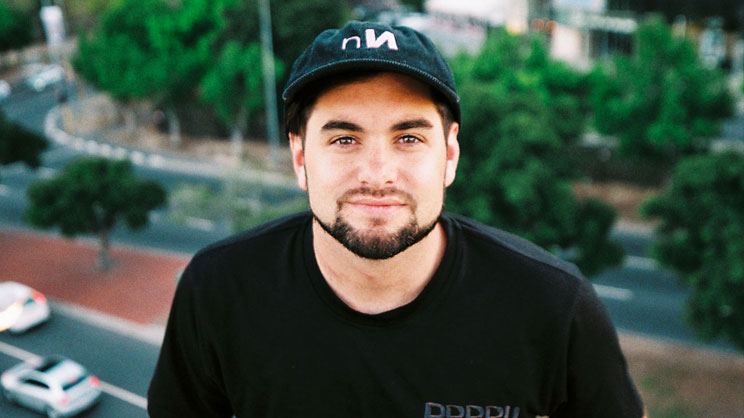 What effect did the win have on your burgeoning directing career?
Ha! Well if my career was Barcelona FC, winning those awards was like signing Lionel Messi. For some reason, it received tons of local press which lead to great industry marketing for me as a young director, which soon led to big TVC boards. All in all, these awards were a catalyst to my television commercial directing career.
What made you want to get into directing in the first place?
I have struggled to vocalise my ideas a lot in my life and being able to create an all-encompassing (sound, aesthetic and performance) piece of art that communicates them in a simple way fast-tracked my creative addiction. Couple that with the realisation that you can never know it all, or understand it all, makes this line of work the never-ending climb I would choose to embark on again and again.
Your work is visually inventive, with great camera work and innovative editing; is that something you've always gravitated towards and, if so, why?
For me, filmmaking is music to the eyes. Everything from the cadence of a character's voice to the movement of the camera should have a rhythm to it. The cadence of my edit matches that of a person telling a compelling story to a crowd and being able to understand when to add elements of impact in a non-invasive, rhythmic manner. I do this to constantly engage the audience in the film, emotionally, achieved in part with my fast-paced editing.
My visual aesthetic pulls reference from a bunch of different film makers that I look up to (nothing is ever 100% original anymore, right?!) and I guess this is all a result of constantly wanting to improve and explore. Only recently after a year full-time on YouTube have I felt really clicked in to how to efficiently tell narratives based on human truths, especially with the immense density of videos/video content available today.
Do you think it's become more or less difficult for new talent to break through in the world of commercials?
I believe that there are new routes for young directors to do 'commercial' work for brands, so in that sense, there is the opportunity of less of a step by step ladder climb to work with brands on great videos and if you're in touch with your digital video content know-how and how to really get yourself out there, there is more opportunity to laterally link to big commercial houses and big brands.
In that sense the playing field is open to pretty much anyone keen to give it a go. In the early 2000's, I was one of the lucky few teenagers that owned a camera. This gave me a major head start. Then on the other side, accessibility to quality from the audience perspective pulls the bar higher and higher as the days go by. I mean, how many audience members can tell the difference between a visually captivating slow motion shot on an Alexa VS an iPhone.
So, I guess I think it's more accessible now for new talent, but more difficult in the way that you've got to be bloody good to really break through effectively. I also believe as the industry gets disrupted by all of this it will be less of a boys club which opens up opportunity for more female talent in commercial directing.
How important do you think competitions and events such as the YDA are for allowing new directing talent to get noticed?
It's huge! What an exciting event for young directors to go head to head and to be given a metric that shows where you lie within the global community of young directors. What to look up to, who to watch and what other people are doing.
It's an incredible gathering of young directors and seasoned industry peoples. I made some invaluable links there.
What advice would you give to any director looking to carve out a career in advertising?
Learn early on to give up on good ideas to make space for your great ones. The pool of originality is getting more and more narrow.
Find your unique angle, apply it to a great idea and you will do just fine. With a lot of hard work.
You have carved out a hugely successful career as a YouTuber; do you think that's an avenue more up-and-coming directors should explore?
I kind of dived into YouTube impulsively after having a frustrating year in the commercial sector. I hit the ground running super-fast, with very little planning. This led to plenty sleepless nights in the past year, plugging away at my deliverables and adapting to the demanding video machine that it is.
I would definitely encourage up and coming directors to explore the YouTube space, but to really aim to understand what it takes.
Some more traditional directing skills work to one's advantage in the YouTube space and others don't.
It's very constant; highly erratic in the way that it is transforming every day. It's a highly emotional space, people expect value from you constantly, which comes with high and low dips of affirmation, as the immediate and very visible metrics are direct views, comments and shares. It's tough sometimes to focus on the difference between a good video in a traditional sense and a high viewed video in the YouTube space. Other than that, creating my own films for myself constantly is exhilarating and quite frankly, I wouldn't want to be doing anything else. It's difficult, but it's an incredible income opportunity on top of a strange sense of freedom.
What are you working on at the moment?
I am just about to head into the second season of my YouTube show called Not Normal, which will take place over 4 different continents between May and September.  It is a massive audience participation project. We have then curated a few other shows running alongside it.
Being a part of a much leaner team now, I have been stuck doing tons of pre-production, which is more stressful than I ever gave credit to my previous producers.
If any of you are reading this, please unblock me on WhatsApp, so that I can apologize. Hahaha, I'm just kidding, but seriously, hats off to all the producers out there.