Just look what a difference a year can make. From winning First Prize for Webfilm and Second Prize for European Broadcast categories at the YDA show in Cannes last year, new directors We Are From LA – who are actually handsome French boys from Paris  – have now directed BETC's prime spot for their famous Evian campaign. Here they tell us about piecing the extraordinary film together.
There must have been a lot of pressure on you as new directors to follow in the foot steps of BETC's precocious roller blading babies spot?
For sure it was a little bit scary to come after the roller babies because it was a huge success. But, you know, we are young directors so it was very exciting. It was a big opportunity and we tried to not think too much about the pressure.
About the treatment, the creatives explained the main idea to us and we worked on that to create something in our taste, something realistic but still fun. But we have to say that the creatives were very open and so we did a perpetual ping pong together to find the best ideas.
What were the nightmares of the production and how did you resolve them?
There was a lot of complicated things…
From the beginning, we wanted the babies to look as natural as possible,
So we decided to not make the faces and the clothes in 3D, all the clothes were real.
There was a lot of planning before the shoot to work out lighting and camera angles…. and the two images had to work perfectly together.
It was impossible to ask the babies to copy the acting of the adults so we did the opposite. First, we shot the babies in a studio, and then we went to Buenos Aires to shoot the adults on location facing the mirror.
We then asked our adult actors to reproduce the babies' moves in a studio on green screen wearing larger versions of the babies clothes. We then shrunk them to become the babies bodies. In fact, it was like a huge puzzle making this video.
And just to refresh here's their winning entries from last year's YDA: 
European Webfilm: First Prize
Eastpak
Director : We Are From LA – Production company: Iconoclast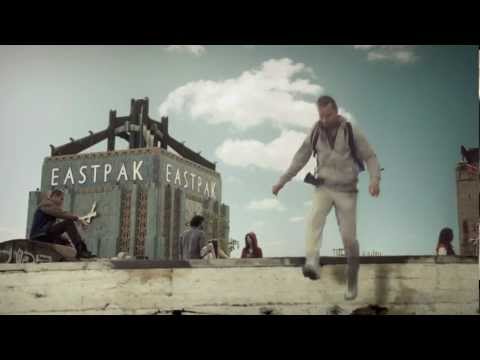 European Broadcast: Second Prize
Virgin Radio, Corentin
Director : We are From LA – Production company: Iconoclast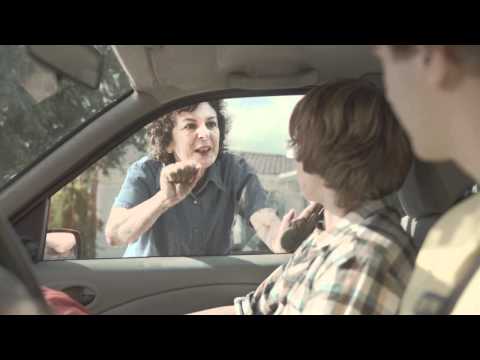 We also rather liked their music video True Romance for Citizens too:   
And here's some hot summer visuals they shot for this site here.